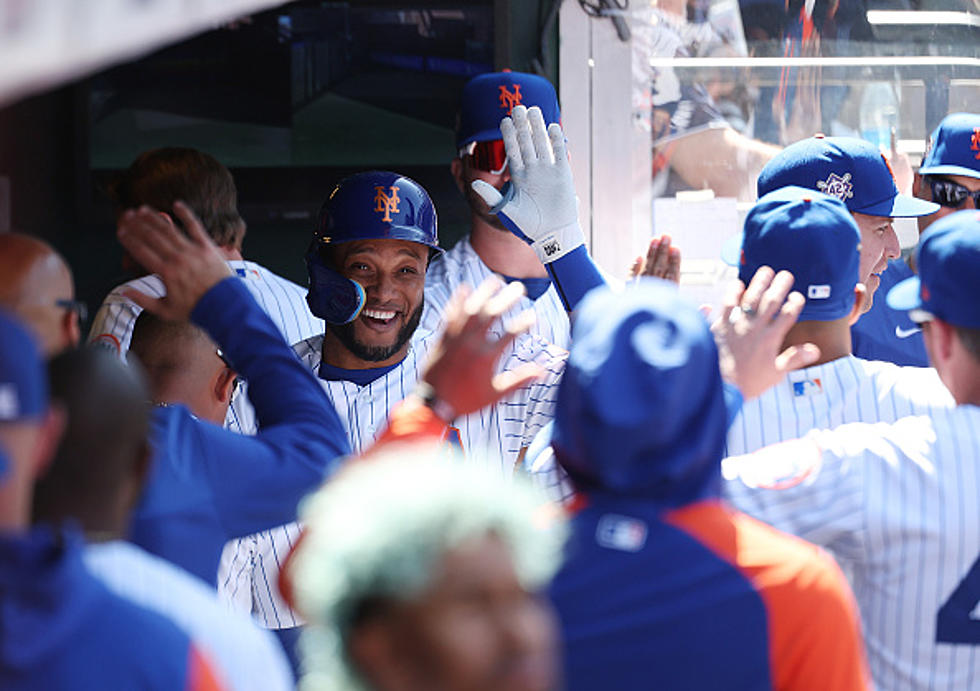 A Cloud That Hangs Over The New York Mets Clubhouse
Getty Images
The New York Mets are rolling. Going into Tuesday's double-header with the San Francisco Giants, the Amazin's are off to a great start under new skipper Buck Showalter with an impressive 7-3 record. Timely hitting and great pitching are the perfect formula for success. However, the veteran manager of over two decades in the dugout knows that simple things can derail a great team. One of those things is chemistry.
Understanding the mindset of a Major League Baseball clubhouse is not easy. You have veterans making big dollars and younger players looking to last long enough and perform well enough to earn big dollars. For the lower third of the roster, it's about survival. When players take shortcuts or performance enhancing drugs to keep their spot on that roster, another player loses.
Robinson Cano has returned to a clubhouse that he was removed from for an entire year because of his PED suspension from Major League Baseball in 2021. The public spin put on his return by the Mets is that following Cano's apology to the team, everyone is fine and the ball-club has moved on. But have they?
Back in spring training, when asked about the return of Robinson Cano, Buck Showalter quipped to nypost.com, "What are we supposed to do? We're not planning to beat up on him every day. I mean, what's the return there? He's wearing our colors." That certainly wasn't a warm welcome back for a player that has a lifetime .302 batting average with 335 career home runs. Old school players and managers, like Buck Showalter, have very little patience for those seeking short-cuts in life.
Now, look at it from the players side. Cano has 23 at-bats so far this season. Who's sitting on the Mets bench right now saying "those should be my at-bats?" The 39-year-old lefty is hitting .217 with 1 home run and 3 runs batted in. Which player in the Amazin's clubhouse is saying, "I could do better than that without steroids." Say what you want but chances are those things are being thought or said. Would left-handed hitting Dominic Smith prefer to have 23 extra at-bats in the DH role? You bet. Did Luis Guillorme want to play second-base on the days that Cano was lumbering out there, knowing that he has more range? Absolutely.
These issues fester in a Major League clubhouse. Things are going well for New York now, but what about when they aren't? If Robinson Cano isn't more than carrying his weight in a few weeks, eyes will be rolled, chatter will get louder. Sympathy for those that took short-cuts to keep their locker only goes so far. If things spiral, owner Steve Cohen may have to eat a $48 million dollar sandwich for the rest of Cano's contract in order to keep the blue and orange chemistry in tact.
10 Capital Region Golf Courses You Can Play For Under $40
Taking a look around the Capital Region at some of New York's finest public golf courses, I was able to find more than a few that won't break the bank. Check out these affordable options, so you can save and play the links more often!
See Bob Weir At New York's Radio City Music Hall For His "Ace" Album 50-Year Celebration
Bob Weir & The Wolf Brothers came to New York's Radio City Music Hall to celebrate 50 years since the release of his solo "Ace" album, which included such Grateful Dead staples as Playin' In The Band, Looks Like Rain and Mexicali Blues. The two night run April 2nd and 3rd featured special guests and sold out performances.
New York Colleges That Made The Top 50 Most Expensive In America
CBSNEWS.com did a Top 50 Most Expensive Colleges and Universities in America. Let's see which New York colleges made the list.
More From 100.3 & 94.7 The Eagle WDHI-FM