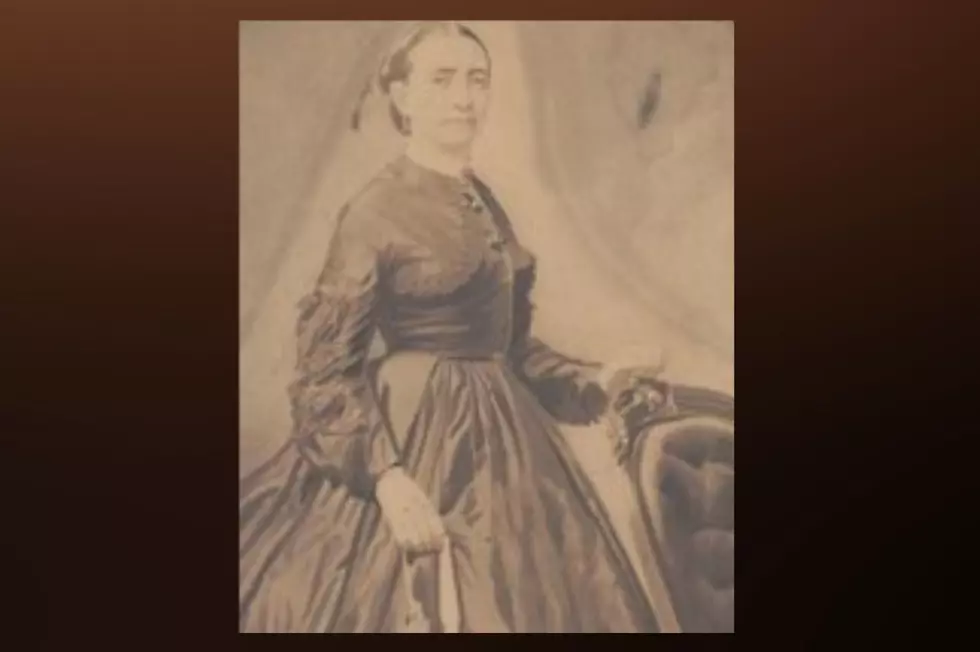 America's First Female Detective Was Born in Upstate New York
Chicago History Museum Images
These days, we don't think anything of a woman working as a detective but until the late 1800s, it was unheard of – until a determined lady from New York came into the picture.
In 1833, Kate Warne was born in the Southern Tier town of Erin, which is located in Chemung County and not much is known about Kate's years growing up in Upstate New York, but it is known that she was a widow by the young age of 23.
Allan Pinkerton, an American spy, detective, and head of the Pinkerton National Detective Agency described Warne in his book The Spy of the Rebellion as a "commanding person with clear cut, expressive features ... a slender, brown-haired woman, graceful in her movements and self-possessed."
Warne found her way from New York to Chicago where she read an advertisement in a newspaper looking for a detective and she knew she would be perfect for the job.  Warne walked into the detective agency owned by Allan Pinkerton and surprised him by saying she didn't want a job sitting behind a desk but rather wanted the detective job he'd advertised.
When Pinkerton told Warne it was unheard of for a woman to be employed as a detective, she stood her ground and pled her case telling him that "A woman would be able to befriend the wives and girlfriends of suspected criminals and gain their confidence. Men become braggarts when they are around women who encourage them to boast."
Pinkerton decided to give Warne a chance and she quickly proved her abilities by playing a huge role in a prominent embezzlement case. Her work was so impressive that Warne was named Supervisor of Women Agents for the newly formed Female Detective Bureau in 1861.
A year after she became head of the Female Detective Bureau, Warne once again proved her capabilities by playing a huge role in foiling the Baltimore Plot which was a planned assassination of President Abraham Lincoln. Following the Baltimore Plot, Warne would go on to work as a spy, providing intelligence during the Civil War as well as continuing her work as a detective.
Warne died in Chicago in 1868 of "congestion of the lungs" add was so loved and admired by Pinkerton that she was buried in the Pinkerton family plot at Graceland Cemetery in Chicago.
"Hey! Did You Know This?" 21 Famous Product Names That Hail From Upstate New York
8 Famous People Who Didn't Know Were Buried In New York
Thinking about taking a ghost walk this Halloween, here are 9 famous graves you can check out this year.
Famous New Yorkers: What Their Signatures are Worth on eBay
Ever wonder how much it would cost to buy an authentic signature from these famous New Yorkers?
More From 100.3 & 94.7 The Eagle WDHI-FM