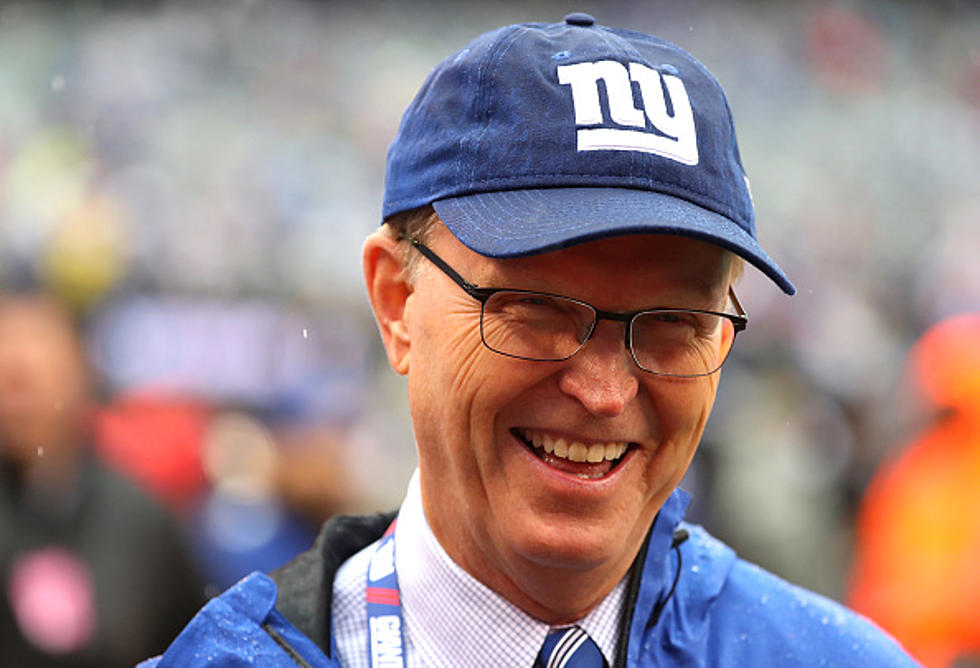 Amid Controversy New York Giants Make Historic Hire
Getty Images
As New York Giants owner John Mara and new general manager Joe Schoen tried to defend their hiring process against allegations made by former Miami Dolphins head coach Brian Flores, new Giants head coach Brian Daboll continued to build his coaching staff. In the process, Daboll made Big Blue history.
According to an article by Paul Schwartz of the New York Post, the New York Giants have hired Laura Young as the team's director of coaching operations. Schwartz stated that Young "is believed to be the first woman hired to work in the coaching department in franchise history." At first glance, you think, this is awesome. The Giants are leading the pack in a progressive hiring process for women.
However, according to the Sporting News, about 38% of NFL coaching staffs in 2021 included a woman amongst the group. The most in one season in NFL history. The Cleveland Browns had two women amongst their coaching staff, while Daboll himself employed Sophia Lewin, as the Buffalo Bills Offensive Assistant Coach in 2021. It appears that the Giants are just catching up to the pack. Young has been in the NFL for 16 years and once was the Assistant to the Head Coach for Rex Ryan and the Jets before heading to Buffalo with Ryan.
According to Paul Schwartz, "Young was the player services coordinator in Buffalo, where Daboll was the Bills' offensive coordinator the past four years. Young will become the third member of Sean McDermott's staff in Buffalo to come with Daboll to the Giants. Daboll is hiring Bobby Johnson as the offensive line coach and Shea Tierney as the quarterbacks coach." Congratulations to Coach Young and the Giants. I am never in favor of people getting jobs because of some attribute, like skin color or gender. At the same time, I never want to see those same attributes prevent someone from reaching their dream job.
Ten Capital Region Things That Newcomers Just Won't Understand
Northway? The Egg? WHAT?! Here are ten things about the Capital Region that I simply could not understand when I first arrived at 104.5 The Team.
More From 100.3 & 94.7 The Eagle WDHI-FM