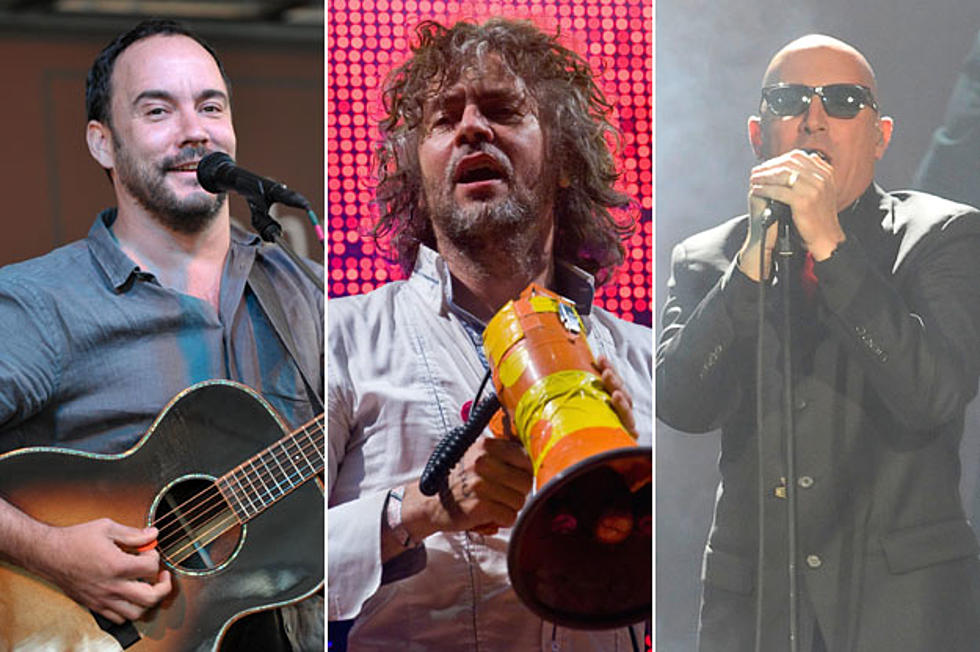 Dave Matthews Band, Flaming Lips + Tool to Play River's Edge 2012
The folks in St. Paul, Minn. are kicking off a brand-new music festival this summer — and they're doing it in style, with a star-studded two-day lineup for the inaugural River's Edge Fest 2012 that's scheduled to feature some of the biggest names in rock, including the Dave Matthews Band, the Flaming Lips and Tool.
The fun begins Saturday, June 23, with an opening night roster that will feature performances from Coheed and Cambria, Scissor Sisters, the Whigs, Blaqstarr, and others, and will be topped off with a headlining set from Tool, who are said to be slowly nearing completion of their first new album since 2006′s '10,000 Days.'
River's Edge 2012 tickets are already on sale at the event website, where you can purchase single-day wristbands for as low as $65, or spring for the full VIP gold package — which includes golf shuttle service, access to exclusive areas of the festival (including an air-conditioned boat with beer and wine service), and special bathrooms, for $550. Take a look at the full lineup below.
River's Edge Music Festival 2012 Lineup
Saturday, June 23
Tool
Sublime With Rome
Brand New
Motion City Soundtrack
Coheed And Cambria
Datsik
Scissor Sisters
Blaqstarr
Kinky
The Whigs
Gardens and Villa
An Horse
Quiet Drive
Yawn
The Rope
Sunday, June 24
Dave Matthews Band
The Flaming Lips
Puscifer
Polica
Awolnation
Diplo
Mutemath
Delta Spirit
K. Flay
AM & Shawn Lee
Mexican Institute Of Sound
Civil Twilight
Hey Rosetta!
Kids These Days
Yuna
More From 100.3 & 94.7 The Eagle WDHI-FM