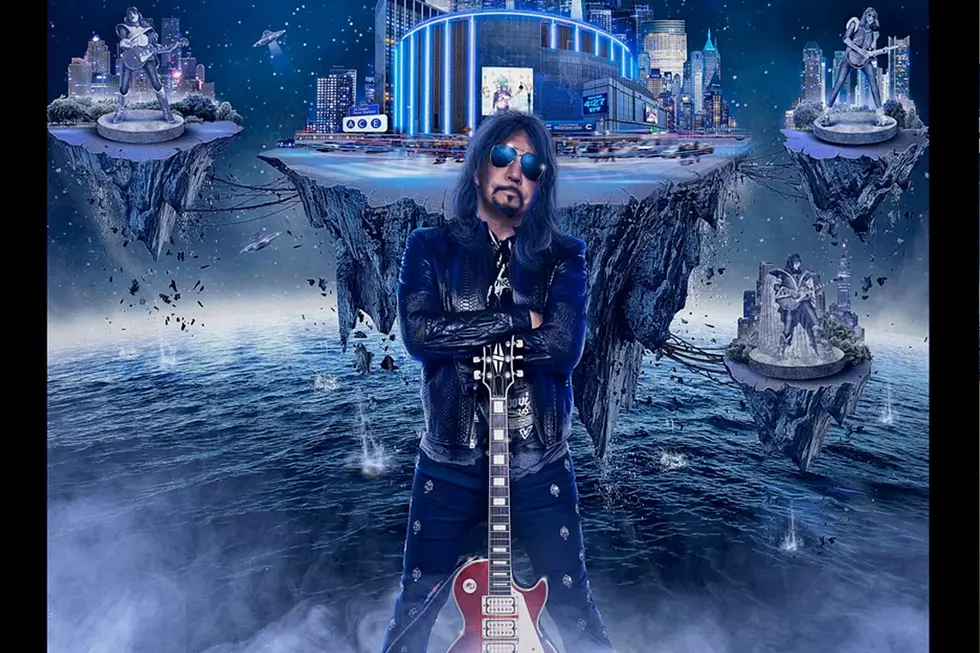 How Many KISS References Can You Spot in Ace Frehley's Latest Video
UCR
The latest single by former KISS guitarist, Bronx born, Ace Frehley is a cover of The Beatles tune "I'm Down". The video companion is a scavenger hunt of sorts for KISS fans and Rock fans in general. In a moment we will see if you find the 16 different gems that I spotted. Maybe you will spot something I have missed.
This recording is part of a collection of covers on the Ace album "Origins Vol. 2" and pays tribute to artists such as Led Zeppelin, The Rolling Stones, Hendrix and even KISS! "Origins Vol. 2", is a fun trip down memory lane with the added ingredients of Ace's unmistakable voice and the signature sound of his Les Paul. Also playing on the album are Lita Ford, John 5, Robin Zander and drummer Matt Starr.
Here are my Classic Rock observations from the "I'm Down" video. Take a look and see if you can spot:
Ace's "Spaceman" makeup
The Beatles appearance
John 5 appearance
Phantom Monkeys (From the movie "Kiss Meet the Phantom of the Park")
Lyric from "Detroit Rock City"
Cast of "Detroit Rock City" movie appearance
"Dressed to Kill" album reference
Cheap Trick "Dream Police" badge
Robin Zander of Cheap Trick
The date November 18, 1978 (Don't know what the reference is. Do you?)
Gene Simmons appearance
Wicked Lester on the Holiday Inn Marquee (Paul and Gene's band before KISS)
Paul Stanley appearance
"Room Service" KISS song from "Dressed to Kill"
"Living In Sin" Gene Simmons solo song reference (At the Holiday Inn)
"Shock Me" song reference
The first Rock band to capture my attention as a kid and hold it for years to come is KISS. The walls of my bedroom were covered with KISS posters from the Bicentennial Poster to the set of 4 from the solo albums, puzzled together to make one bigger poster. Not an inch of brown "wood" paneling was visible from 1976-1979.
Those of us in the original KISS Army collected KISS Cards, played the KISS "On Tour" board game, dressed as KISS for Halloween and spit blood using ketchup. The video for "I'm Down" will be a fun one to watch for fans. Consider it a "KISSmas" gift from Ace Frehley.
CHECK IT OUT: Here Are the 77 Most '70s Things About 1977
Enter your number to get our free mobile app
More From 100.3 & 94.7 The Eagle WDHI-FM