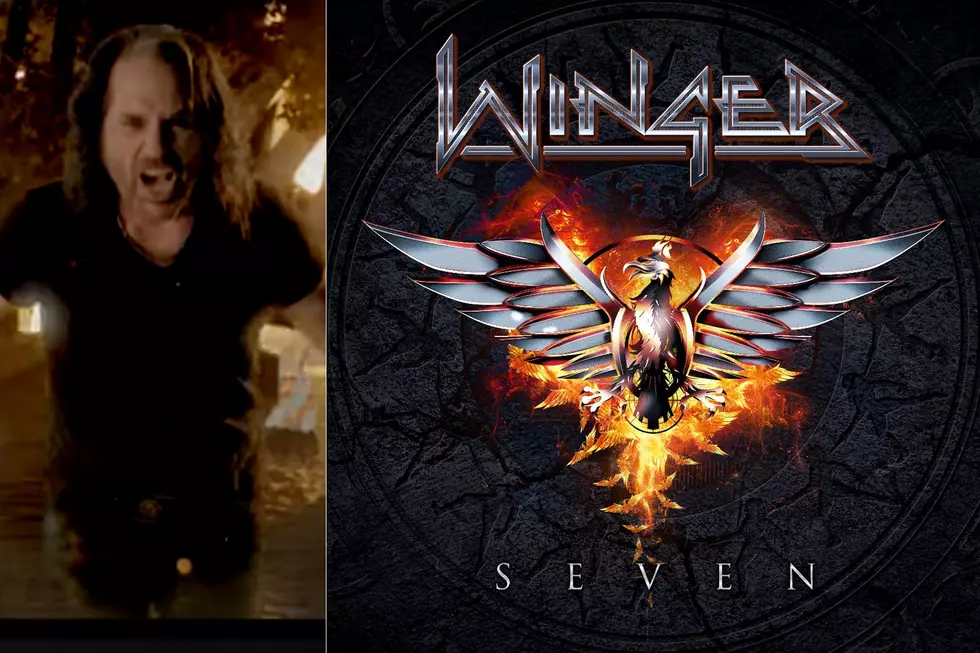 Winger Previews New 'Seven' Album With Single 'Proud Desperado'
Frontiers / YouTube
Winger has released a new single titled "Proud Desperado," the first off their upcoming album Seven, which will be released on May 5.
You can watch the video and see the album's track listing below.
Winger revealed in a January Instagram post that they had filmed three videos for Seven to commemorate their 35th anniversary as a band. Seven will mark the rockers' first album since 2014's Better Days Comin'.
Guitarist John Roth detailed the new album in a January interview with Sam Wall. "It'll be out on Frontiers in May or June," he said. "Twelve songs on the album. One song's a pretty big surprise."
The guitarist said listeners can expect at least one sonic curveball from the hard-rock veterans. "To me, at least, there's always a song on a Winger album that comes at you from left field," he said. "Like on [2009's] Karma, we did a blues song; Kip [Winger] and I co-wrote a song called 'After All This Time.' On Better Days Comin', the title track 'Better Days Comin',' it's kind of funky, and it's fun, and it's different from Winger. Winger's a pretty heavy, darker, metal-ish kind of band. So there's a song on this album that's very different for the band, which is cool."
Roth added that Seven is "meticulously produced and recorded, tons of layers of background vocals. It's heavier lyrically, maybe. All of Winger's records have a heavier overtone because the guitars are tuned low. It's just more aggressive, and there's a little bit of a progressive flair on one of the songs. But I think people are gonna really enjoy the album. I hope it's well received."
Winger will hit the road with John Corabi and headliner Tom Keifer this summer. The two-month trek begins on June 15 in Atlanta and wraps on Aug. 18 in Nashville.
Winger 'Seven' Track Listing
1. "Proud Desperado"
2. "Heaven's Falling"
3. "Tears Of Blood"
4. "Resurrect Me"
5. "Voodoo Fire"
6. "Broken Glass"
7. "It's Okay"
8. "Stick The Knife In And Twist"
9. "One Light To Burn"
10. "Do Or Die"
11. "Time Bomb"
12. "It All Comes Back Around"
Top 30 Glam Metal Albums
There's nothing guilty about these pleasures.
More From 100.3 & 94.7 The Eagle WDHI-FM