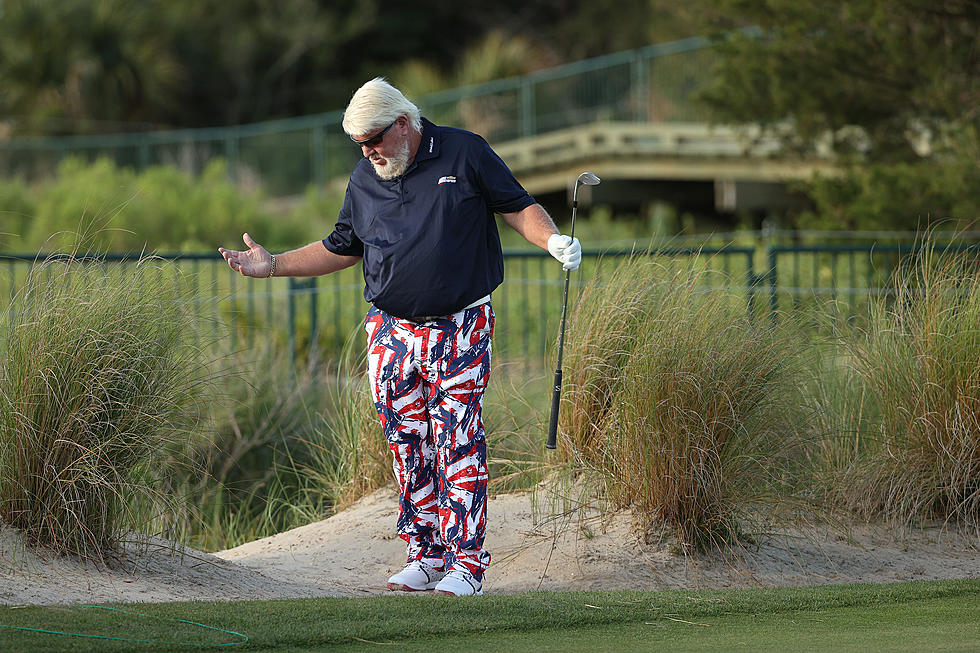 John Daly's Most Colorful Pants From The Dick's Sporting Goods Open [GALLERY]
Photo by Patrick Smith/Getty Images
If you love the sport of golf, whether it's playing, watching or both, you know who John Daly is. John took up the sport professionally in 1987 and won the Missouri Open that same year.
John Daly's bio lists his nickname as 'Long John' and is well known for his driving distance off the tee. And of course, John is well known locally for playing in the various professional tournaments at the En Joie Golf course in Endicott. He won the B.C. Open in 1992, and played this past summer at the DSGO.
And did you know John Daly can even hit the ball without setting his beer down? Oh yeah, he did and you can see the proof...
WATCH: John Daly Hits Incredible One-Armed Golf Shot While Holding A Beer
John is also well known for his charity work as well including the Boys and Girls Club organizations, and the Major Ed Heart of a Lion Foundation. But we can't forget to mention John Daly's colorful outfits when he's on the golf course. You've got to admire a person who says I've got to be comfortable to do my job. I totally agree.
Check out some of the pants John Daly has worn in the past while rocking various professional golf courses around the country. Learn more about John Daly and his upcoming schedule through the John Daly website.
John Daly Styling For Golf
via John Daly
FORE! Past Winners of The Dick's Sporting Goods Open
46 Famous Athletes With Ties to the Binghamton Area
More From 100.3 & 94.7 The Eagle WDHI-FM