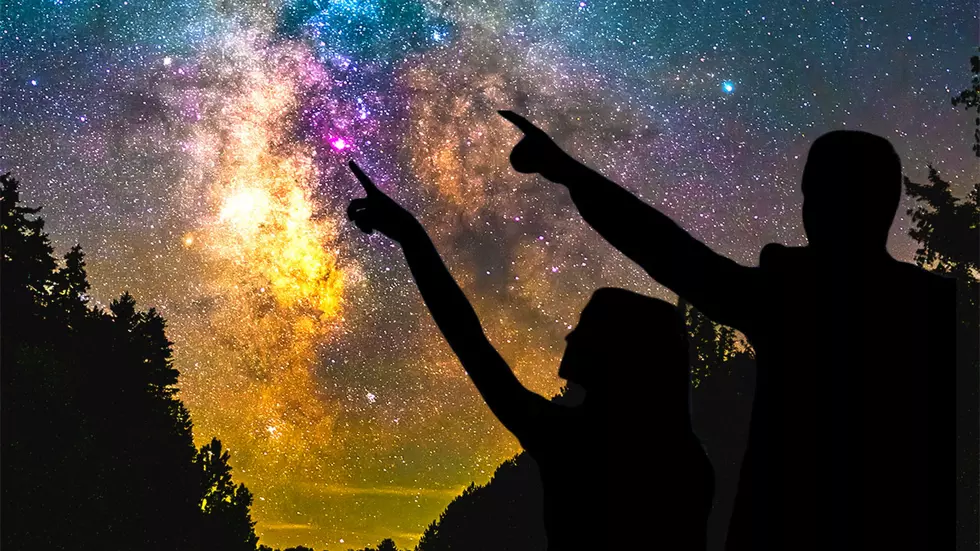 It's Milky Way Season! One of Best Places to See it in Upstate New York
Credit - Steve Schaum
It's Milky Way season. And one of the best places to see it is in Upstate New York.
The Milky Way season is from February to October. The Adirondack Mountains have some of the darkest skies in this part of the country, making it the perfect spot for star gazing.
Take a look at the map. See the circle without any color. That's the Adirondack Park and the perfect place to catch a glimpse of the Milky Way. The best time to catch the galaxy in all its glory is on nights with a full moon between midnight and 5 AM.
Tupper Lake Milky Way
Steve Schaum, a photographer born and raised in the Bronx, likes to visit the Adirondacks as much as he can, especially Tupper Lake.
"It has some of the darkest skies in the northeast section of the country. You can see so many more stars than you can downstate."
Those dark skies allowed Schaum to capture a dazzling photo of the Milky Way. "I pulled over, turned the car off, looked up, and pulled out the tripod to set the camera up. I continued to shoot for about 40 minutes."
Take a look at Schaum's beautiful work below or on his website.
Bronx Photographer Captures Magnificent Milky Way in Adirondacks
A photographer from the Bronx who often makes it up to the Adirondacks, captured a magnificent photo of the Milky Way that has gone viral.
West Winfield Milky Way
The Adirondacks aren't the only place to see the Milky Way. One local photographer captured a stunning sculpture under the stars in what looks more like a painting than a photograph.
Todd Walker enjoys taking pictures in his spare time around his hometown in Sauquoit. He snaps everything from animals to sports but enjoys capturing the Milky Way in his landscape shots best.
One photo of an elephant with the Milky Way as its backdrop quickly went viral. And you can see why. It's magnificent!
You can check out more of Todd Walker's work at Toddshotsphoto.com.
Photographer Captures Stunning Northern Lights Show in Adirondacks
Shane Muckey captured stunning pictures of the Northern Lights in the Adirondacks.
70 Stunning Country Living Photos To Prove There's More to New York than NYC
There's so much more to New York than just the Big Apple. From mountains and rivers to waterfalls and miles of wide-open spaces. Here are 70 picture-perfect country living moments to prove it.
More From 100.3 & 94.7 The Eagle WDHI-FM