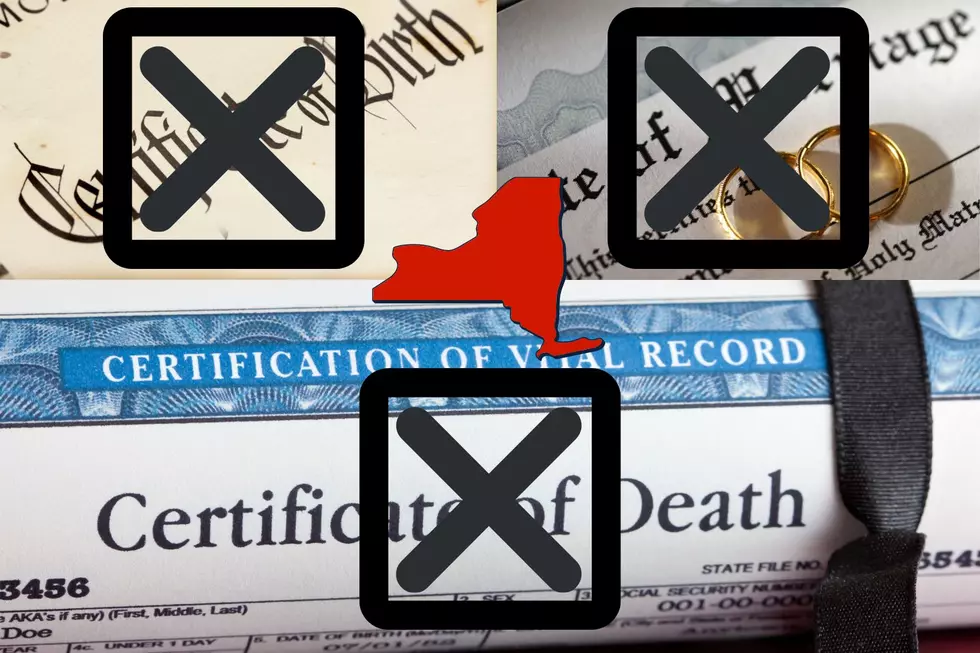 NYS Makes Huge Change To Vital Records – Will Yours Now Say 'X'?
Canva
In 2022, Governor Hochul announced a big change to New York State drivers licenses and state-issued IDs. That change also centered around the addition of the letter X. Then Social Security made the same change nationwide. Now that change applies to birth, marriage, and death certificates in New York.
Starting immediately, the X can be added to these three vital documents and records. Not everyone will need to make the change to their documents, but if you see the X pop up it has a specific meaning.
What Does 'X' Mean?
You'll find the X at the same place you'd usually find M or F. The X now exists for New York residents who identify as transgender and non-binary. The Social Security administration calls it "self-attestation of sex," and lets the identity holder self-identify gender.
Anyone 17 and older can retroactively change their birth certificate from M or F to X. All it takes is completing an application and proper forms, then sending those to the New York State Department of Health Vital Records. Parents cannot select X on a Certificate of Live Birth. Clinical personnel will medically determine sex at the time of birth.
Not The First New York Birth Certificate Gender Change
New York's Gender Recognition Act, signed into law in 2021, first made a similar change to state birth certificates. That bill let New Yorkers amend their birth certificates to change the designations "mother" and "father," as well as add the gender-neutral "parent."
Marriage certificates can now reflect a documented change in name or gender designation. Changes to a death certificate are trickier. Unless the deceased made a legal change to their New York birth certificate before their death, a death certificate cannot be changed.
17 New Laws in New York You Should Know
The New Year brings with it a host of new laws for Empire State residents. Here are nearly 20 that may impact you in 2022.
10 Famous Movies That Led To Major Lawsuits
More From 100.3 & 94.7 The Eagle WDHI-FM