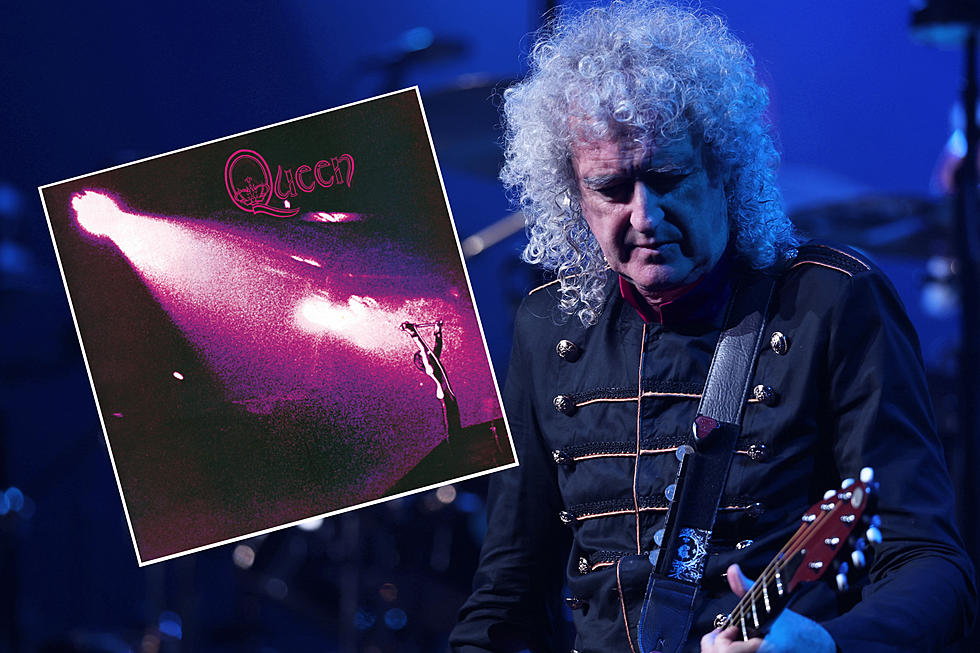 Queen's Brian May Reveals the Band's 'Major Frustration' With Their First Album
Sven Hoogerhuis, Getty Images / Hollywood Records
Queen are coming up on a huge rock milestone — 50 years since the release of their debut album, 1973's self-titled Queen LP. But these days, esteemed Queen guitarist Brian May can't help but look back on the making of the record with frustration.
Why would he be frustrated? In a new interview, May explained how the sound of Queen's recordings ultimately left the band dissatisfied.
Queen tracked it in 1972 at London's Trident Studios with producers Roy Thomas Baker and John Anthony after recording demos at De Lane Lea Studios. But the tone of the demos was never fully recaptured, the guitarist indicated.
Queen Were Frustrated With the Sound
"Our major frustration was the sound of that first album, which we were never happy with," May tells Guitar World. "We were thrown into the studio and into a system which regarded itself as state of the art. Trident Studios were very emergent as a force in the world. And they thought they had it down."
However, for the big rock of Queen, the sound at Trident was "very dead," the guitarist opines.
"It was the opposite of what we were aiming for," May continues. "So [Queen drummer] Roger [Taylor]'s drums would be in a little cubicle, and all the drums would have tape on them. They'd all be dead. … I remember saying to Roy Thomas Baker, 'This isn't really the sound we want, Roy.' And he said, 'Don't worry, we can fix it all in the mix.' Which of course is not the best way, is it? And I think we all knew: it ain't going to happen!"
He adds, "Strangely enough, the demos we'd made at De Lane Lea Studios in Wembley were closer to what we dreamed of. Nice open drum sounds and ambiance on the guitar and everything. That's much more the way we wanted it to go. … That's the major frustration."
Thankfully, Queen Made More Albums
Queen emerged in the group's native U.K. in summer 1973; a U.S. release followed that September.
Subsequently, Queen released 13 more albums with late singer Freddie Mercury before his 1991 death, including Queen II (1974), A Night at the Opera (1975), News of the World (1977) and The Miracle (1989). A posthumous effort with Mercury, Made in Heaven, emerged as Queen's final studio album in 1995.
Queen + Adam Lambert, the current configuration of the classic rock band, are rumored to be announcing more tour dates soon. Subscribe to the Loudwire newsletter and download the Loudwire app for more.
Below, hear "Keep Yourself Alive" from Queen.
Queen, "Keep Yourself Alive" (Music Video)
26 Bands Who Sound Nothing Like Their First Album
Here is a list of rock and metal bands that sound nothing like their debut albums.
More From 100.3 & 94.7 The Eagle WDHI-FM