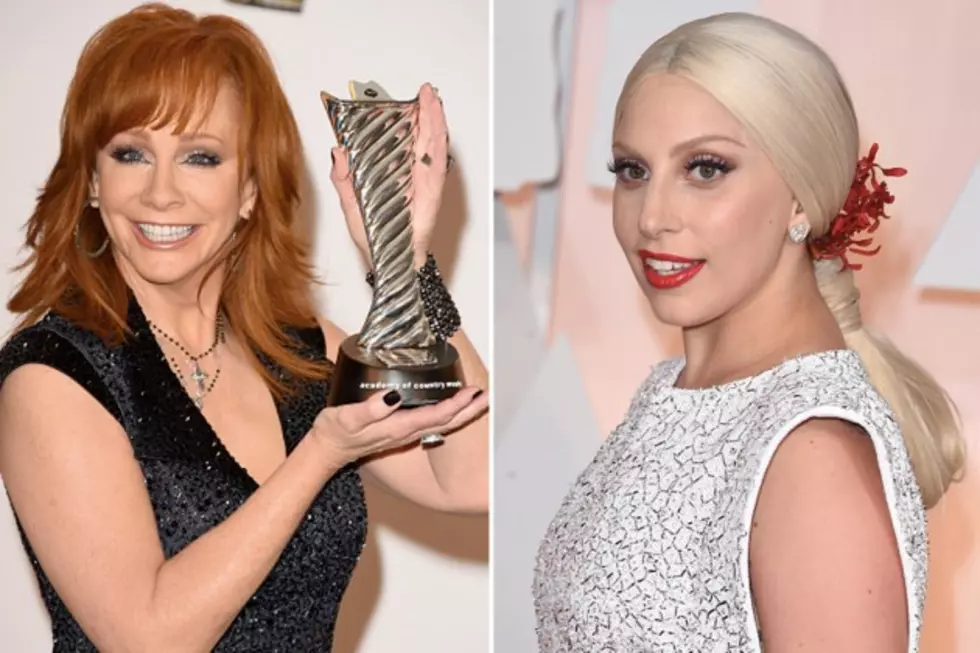 Reba McEntire Admits She Was 'Scared to Death' of Lady Gaga
Jason Merritt (2), Getty Images
Reba McEntire has made a name for herself with her bold, honest songs and down-to-earth charm. However, the talented songstress revealed that she isn't entirely fearless.
While hosting the I Am the DJ show on Slacker radio, the "Going Out Like That" singer admitted that pop singer Lady Gaga once scared her to death.
"I got to meet this lady at the American Music Awards one year," McEntire recalls. "She came over to me and said hello. I was scared to death of her! I thought she was, you know, this mean woman that gets up and sings, real tough."
Although McEntire was convinced that Lady Gaga was an intimidating person, she was in for a pleasant surprise. "She came over with the nicest, sweetest voice and said, 'Hi Reba. Just wanted to come say hi to you,'" the country singer recalls.
So, it turns out that her initial opinion was a bit off, and now that McEntire knows Gaga is sweet as Southern apple pie, maybe one day the pair will record a duo together! Talk about a stellar combo!
"What a wonderful, wonderful voice she has," she adds of Lady Gaga.
McEntire's new studio album, Love Somebody, was released by Nash Icon on April 14. The album features 12 original songs, many of which were penned by McEntire. Fans can purchase the album on shelves or online now.
More From 100.3 & 94.7 The Eagle WDHI-FM