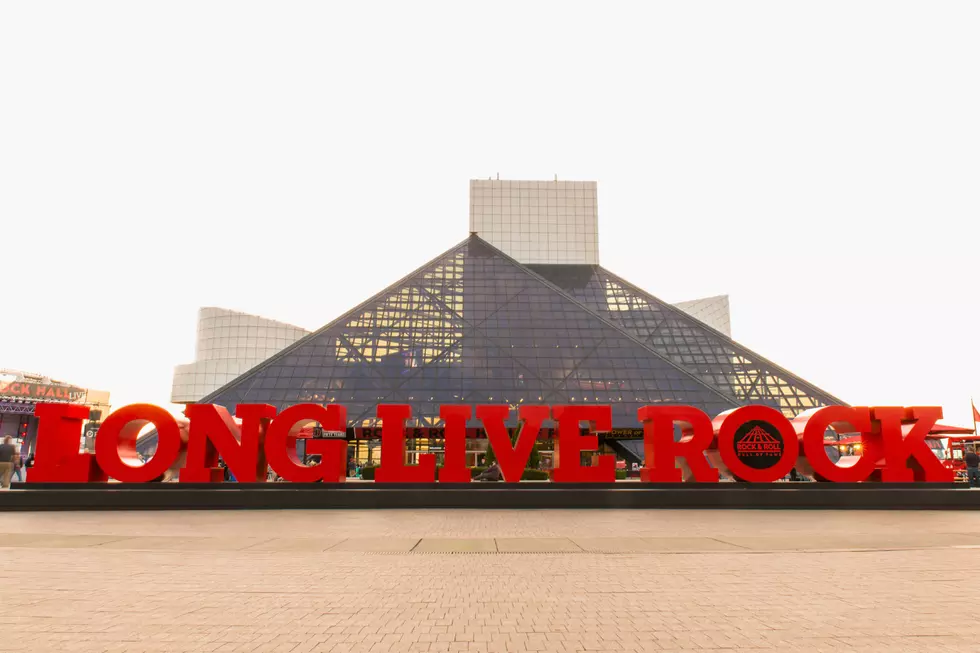 Rockers, Writers + Fans React to Rock Hall of Fame 2023 Inductees
Duane Prokop, Getty Images
The Rock & Roll Hall of Fame's 2023 inductees have been revealed, and rock fans are responding to this year's picks, which include Rage Against the Machine but again snub Iron Maiden and Soundgarden.
Fans aren't the only ones responding. Some artists, writers and other personalities also gave their two cents after the picks emerged Wednesday (May 3). Fozzy singer and AEW wrestler Chris Jericho bluntly tweeted, "Dear @rockhall, FUCK OFF."
See that and many more reactions down toward the bottom of this post. How do you feel about the Rock & Roll Hall of Fame 2023 inductions?
In addition to Rage, the Rock Hall's Class of 2023 also counts Sheryl Crow and Willie Nelson among the nominees who earned the nod. Kate Bush, Missy Elliott, George Michael and The Spinners round out the Rock Hall inductions for later this year.
READ MORE: Paul Stanley Blasts the Rock & Roll Hall of Fame for the Way KISS Were Inducted
DJ Kool Herc and Link Wray will each receive the Musical Influence Award. Chaka Khan, Al Kooper and Bernie Taupin will each receive the Musical Excellent Award.
Rock Hall Reactions
"Soundgarden and Iron Maiden still not being inducted into the Rock Hall is actually ridiculous," Twitter's @Hardito_ATX remarked. "Maiden continues to play stadiums worldwide, not arenas, stadiums."
"I actually thought the Rock Hall wouldn't blow it by not inducting Warren Zevon which proves that I am a fool," the music journalist Steven Hyden added.
Rock Hall History
Early this year, the Rock Hall revised its mission statement to be more interpretive of the concept of rock music. Past backlash against the institution has included singer Corey Taylor claiming his band Slipknot would reject a nomination. Simmons once called it "disgusting" Iron Maiden aren't inducted.
The Rock & Roll Hall of Fame first opened its doors on Sept. 2, 1995. The museum was established to recognize and celebrate the history and cultural significance of rock 'n' roll music, and to honor the artists, producers, engineers and other professionals who have made important contributions.
Since its opening, the Rock Hall has become a popular destination for music fans and has inducted numerous influential musicians and industry figures.
Reactions to Rock Hall 2023 Inductees
31 Hard Rock + Metal Acts Who Deserve to Be in the Rock Hall of Fame
Here are 31 rock and metal artists who we feel should be inducted into the Rock and Roll Hall of Fame (Note: This list was composed in 2018.)
More From 100.3 & 94.7 The Eagle WDHI-FM