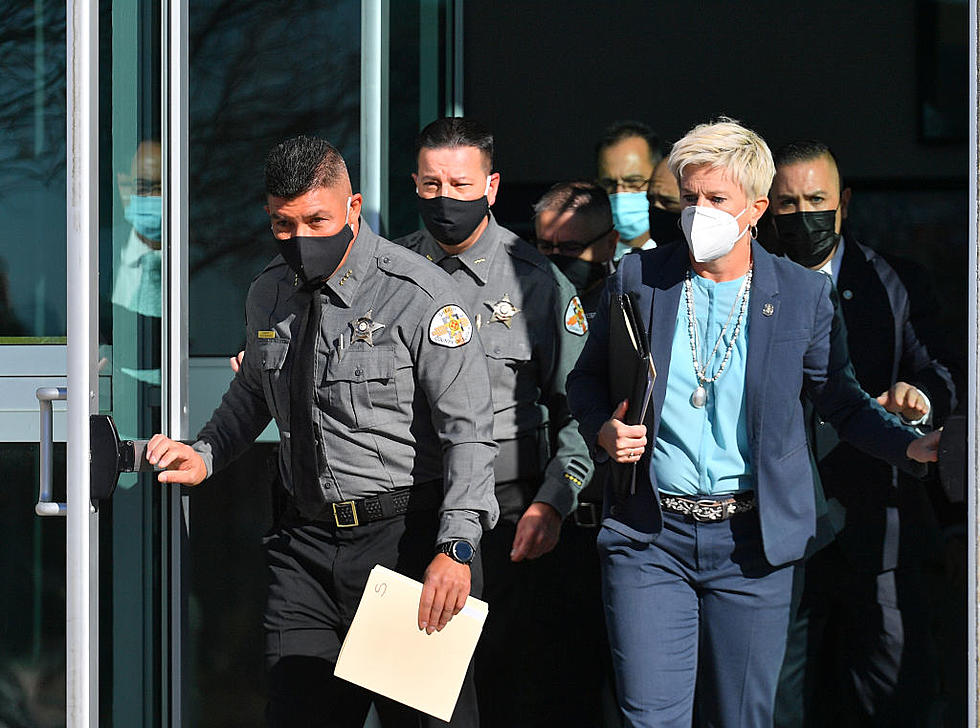 'Rust' Film Armorer Says Someone May Have Put Bullet in Gun
Photo Credit: Sam Wasson, Getty Images
Story by: The Associated Press
The woman in charge of weapons on the movie set where actor Alec Baldwin fatally shot cinematographer Halyna Hutchins said Wednesday night that she had inspected the gun Baldwin shot but doesn't know how a live bullet ended up inside.
"Who put those in there and why is the central question," Hannah Gutierrez Reed, the armorer for the movie "Rust" said in a statement issued by one of her lawyers.
The statement adds that she inspected the rounds before handing the firearm to assistant director David Halls "by spinning the cylinder and showing him all of the rounds and then handing him the firearm."
List of Charges in 2020-2021 Damir Pejconovic Jewelry Heist Case
Damir Pejconovic "Coco" "Damian" List of Charges
2021 World Series Artifacts Will Live in Cooperstown at Baseball Hall of Fame
Artifacts from the 2021 World Series that featured the Atlanta Braves' first championship since 1995, made their way to the National Baseball Hall of Fame in Cooperstown on Wednesday, Nov. 3, 2021. The Braves beat the Houston Astros 7-0 on Tuesday night in Houston, clinching the World Series in game 6, 4 games to 2.
The baseball artifacts were on display in Albany at the Albany Airport baggage claim area on Wednesday, before making the trip to Cooperstown.
Here are 9 now historic artifacts from the series that will forever live at the Hall of Fame.
11 Ways to Avoid Getting Ripped Off When Holiday Shopping Online
The world-wide shipping delays have shoppers buying holiday gifts early this year and much of the commerce is happening online. After all, how can you avoid the amazing deals? Now more than ever, these amazing deals are shady transactions that look authentic and safe.
One way to shop safely online is to buy from local vendor websites, or visit sites like Etsy which touts small meaningful gifts, often times created by small businesses and crafters.
The Better Business Bureau recommends online buyers do research before they click the checkout button.
Here are 11 things you can do to avoid getting ripped off online, according to the Better Business Bureau.
More From 100.3 & 94.7 The Eagle WDHI-FM