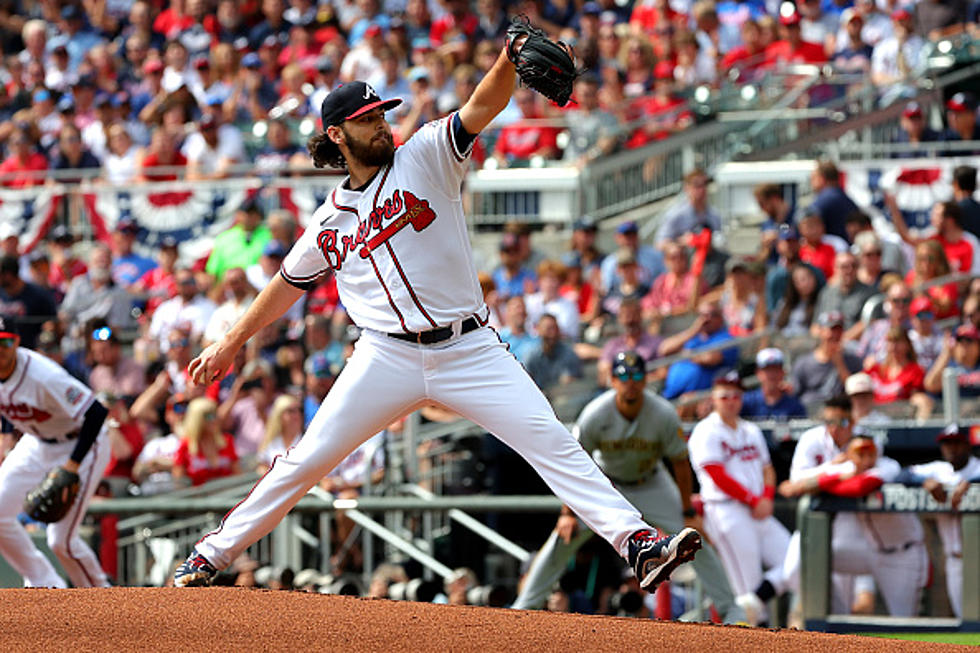 Shen's Ian Anderson Shines MLB Playoffs
Getty Images
One thing is for sure, Shenendehowa High School grad, Ian Anderson of the Atlanta Braves likes it when the heat of the season gets turned up high, especially in the postseason. On Monday, Anderson delivered another gem for his National League East regular season champions, in Game 3 of the National League Division Series. The former Plainsman shutdown the powerful Milwaukee Brewers line-up for 5 innings, giving up no runs on 3 hits while striking out 6.
It was just another outstanding playoff outing by the 6' 3" right-hander from Clifton Park, NY. According to MLB.com, in 5 postseason starts, Anderson has gone 23 2/3 innings, giving up 2 earned runs on 11 hits. His postseason record improved to 3 wins against no losses. Ian's postseason earned run average is a whopping 0.76. Maybe, I'll write that out, ZERO point seven six!
After today's 3-0 victory over the Brewers, Atlanta takes a commanding 2 games to 1 lead in the best of 5 series. According to Todd Zolecki of MLB.com, Anderson's teammates respect the way the Capital Region product competes on the mound. "Every situation, he's handled beautifully," Braves shortstop Dansby Swanson said after the game. "Even throughout this year with some of the adversity and the ups and downs and the little shoulder injury that had him on IL for a little bit; to come back and really find his groove, especially toward the end and into the playoffs, it's just remarkable to see a guy compete like that. That's what it comes down to -- the compete factor. I love being able to play behind him."
Ian Anderson had a big day using his changeup, netting 4 of his 6 strikeouts on the pitch. "It was definitely a good pitch today," Anderson said. "I saw Charlie [Morton] and Max [Fried] have success with the big curveball. It's tempting to go to that, but that's not really my style."
It doesn't get much cooler than to watch a local high school product dominate in Major League Baseball's postseason. Go Ian! The Capital Region is rooting for you!
50 Most Popular Chain Restaurants in America
YouGov investigated the most popular dining brands in the country, and Stacker compiled the list to give readers context on the findings. Read on to look through America's vast and divergent variety of restaurants—maybe you'll even find a favorite or two.
More From 100.3 & 94.7 The Eagle WDHI-FM