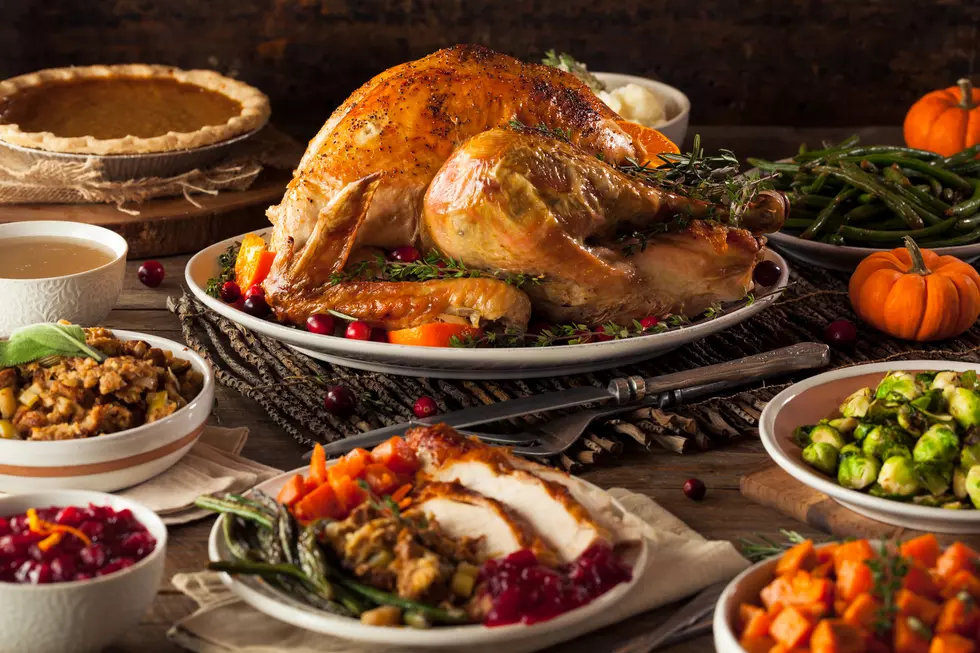 Should You Even Bother Trying to Keep Calories Down This Thanksgiving?
bhofack2
Well, you can try.  I mean, you'd hate to undo all the work you've done. 
But on the same page, do you want your whole dinner to be just..... a bust? Completely lame and no fun at all? I mean, part of the holiday is about eating a ton of stuff. There's got to be a way to Compromise, right? Right. So I did some internet sleuthing, and found four tips to cut calories this Thanksgiving WITHOUT making it lame. No one wants to eat Tofurky with gluten-free stuffing.
1. Instead of dark meat, eat white meat without the skin. You can buy whole turkey breasts instead of a full turkey, and it'll save you about 50 calories per serving (and I've done this, I made a whole turkey breast in a Crock Pot and it was AMAZING). Just make sure everyone's on board, because some people like dark meat and EXPECT it.
2. Make homemade stuffing with less fat. Instead of whole milk, use fat-free buttermilk and only add about half the butter you normally would. It'll still taste good, but you'll get 90 fewer calories per serving. And you get the bragging rights of not using the box. Although Stove Top is pretty amazing.
3. Make green beans instead of green bean casserole. Even if you put butter and fried onions on top, it'll still save you about 150 calories. And, no mushiness! I always hated that canned green beans had that sort of,... icky aftertaste. Fresh is much better.
4. Serve pumpkin pie instead of pecan pie. A slice of pecan has about 800 calories, and a slice of pumpkin has about 270. So it saves you over 500 calories. I hate pecans anyway, so this is probably a norm for me. And it's not like I have pumpkin pie all year round, it's pretty much a "this time of year" thing.
Would you try some of these tips? What do you like to do to try to reign in the gluttony? Or, are you not even going to try and just go full ham? What's going to be on your Thanksgiving table this year?
Thankfully yours,
Behka
LOOK: Here Are the 25 Best Thanksgiving movies of all time
More From 100.3 & 94.7 The Eagle WDHI-FM