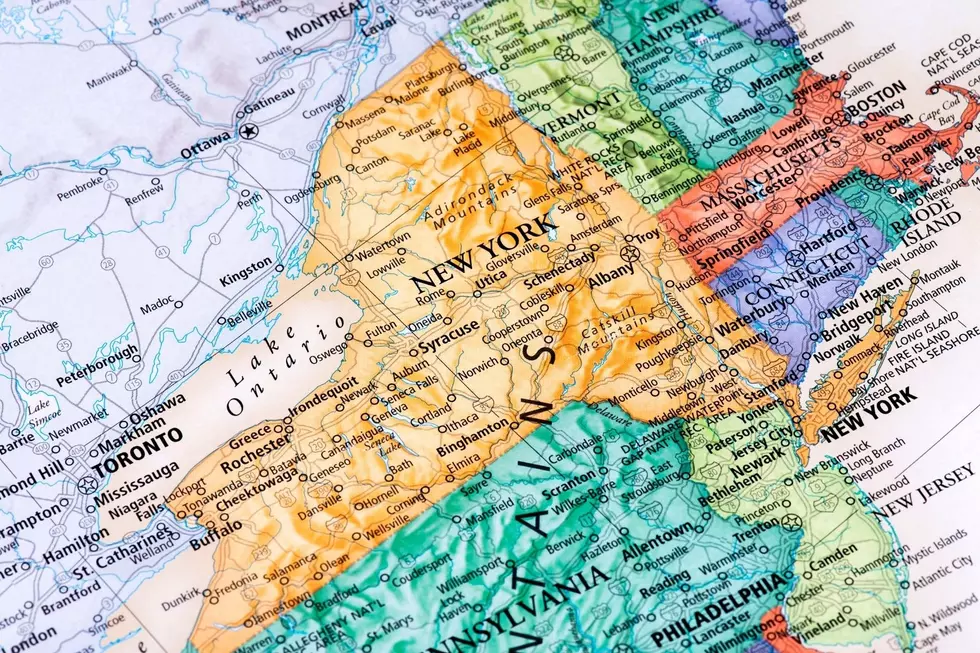 Upstate Gem Named New York's Coolest Small Town
Canva
One of our favorite Upstate New York destinations is getting some national love.
When you think "coolest New York smalltown" there are probably some usual suspects that come to mind.
Saratoga Springs
For us here in the Capital Region, the Spa city would always be our first pick. From the race track to SPAC, to an amazing downtown, to great shopping, restaurants, and bars - you cannot go wrong with Saratog.
Lake Placid
Another go-to would be one of our great Adirondack destinations, with Lake Placid probably being everyone's favorite. With it's quant downtown, great hotels, the Olympic history, and of course the lake itself, Placid would be deserving of the coolest small town moniker.
But for Far and Wide magazine, we head west instead of North for what they say is the Empire State's coolest small town.
Cooperstown Named New York's Coolest Small Town!
It's another New York small town that fits the bill of quaint and homey with plenty to see and do, but it is one we sometimes forget when pondering the ultimate New York destinations.
Here is what Far and Wide had to Say about Cooperstown, their coolest New York small town:
What is more American than baseball? How about the small town that is home to the National Baseball Hall of Fame?

 

Found at the lower tip of Otsego Lake, this cheerful village is lined with quaint shops, restaurants, art galleries and museums, farming and, of course, baseball.
Not only home to the Baseball Hall of Fame, but Cooperstown also offers plenty more with a sparkling downtown and the Upstate lake life we love. Cooperstown is not only a baseball lovers' dream but an overall New York gem. So maybe head west for that next weekend getwway!
Albany NY's Ugliest City? 10 Reason Why It's Ridiculous
Albany gets a lot of underserved flack sometimes. Here are 10 beautiful reasons why our state capital deserves more love.
Schenectady One of of NY's Worst? 10 Reasons Why We Disagree
Money Inc. recently ranked Schenectady at #11 on their list of the 20 worst places to live in New York. What they do not see in these rankings is Schenectady is a city on the rise. All the redevelopment downtown and folks moving in to settle into a city lifestyle have been amazing to see the last few years, not to mention the city is a great destination for shows, great restaurants, and so much more. So let's get to it - here are 10 reasons why we disagree with Money Inc.
More From 100.3 & 94.7 The Eagle WDHI-FM