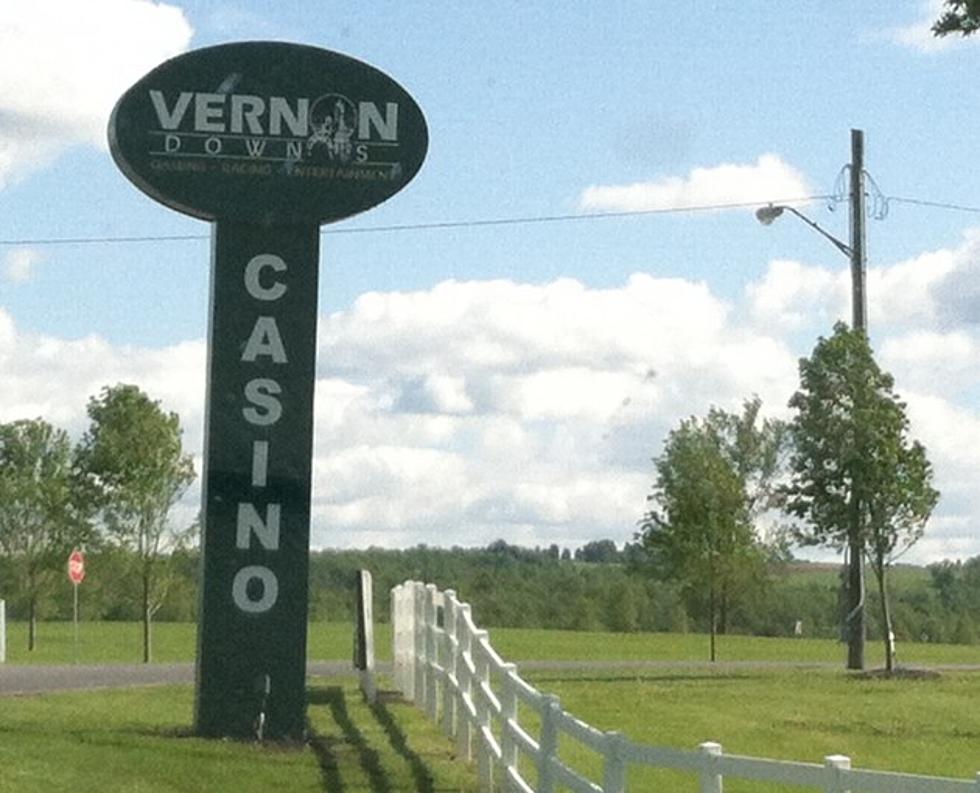 Woodstock 50 May Be Back On At New Venue
WIBX/TSM
VERNON, N.Y. (AP) — A smaller Woodstock 50 festival could possibly be held at an upstate New York harness track and casino.
Town of Vernon Supervisor Randy Watson tells the Poughkeepsie Journal that Woodstock 50 has applied for a permit to hold its concert Aug. 16-18 at Vernon Downs, about 35 miles (56 kilometers) east of Syracuse.
Watson says the proposed capacity was 45,000-50,000 people — far smaller than the 150,000 planned for at the initial venue, Watkins Glen International.
An email requesting comment was sent Monday to Woodstock concert promoters.
Vernon Downs owner Jeffrey Gural said in an email Monday they're close to signing a letter of intent and could host up to 65,000 people.
The festival has faced a series of setbacks, including Watkins Glen pulling out earlier this month .
Here is a quote from Deputy Minority Leader Joe Griffo regarding the possibility of Vernon Downs hosting Woodstock 50:

"I believe that, if the opportunity presents itself and track ownership, the community and town officials are receptive to the idea, Vernon Downs hosting Woodstock 50 could be a positive for the area. Such an event has the potential bring world-class entertainment to Oneida County while also providing an economic boost to and increased exposure for the region. Should Woodstock 50 choose Vernon Downs, it is equally important that all proper procedures and protocols are put into place to ensure the safety of attendees and an enjoyable experience for all."
More From 100.3 & 94.7 The Eagle WDHI-FM